Penda, fashion designer and her passion about Frida Kahlo.
Penda, fashion designer and her passion about Frida Kahlo.
Throughout these times of the COVD-19 crisis and the associated lockdown, we ask different artists, models, photographers and designers what inspires or passionates them in their work. And how this guides them through this crisis.
Today we give the floor to Penda, fashion designer of the clothing brand PENDA: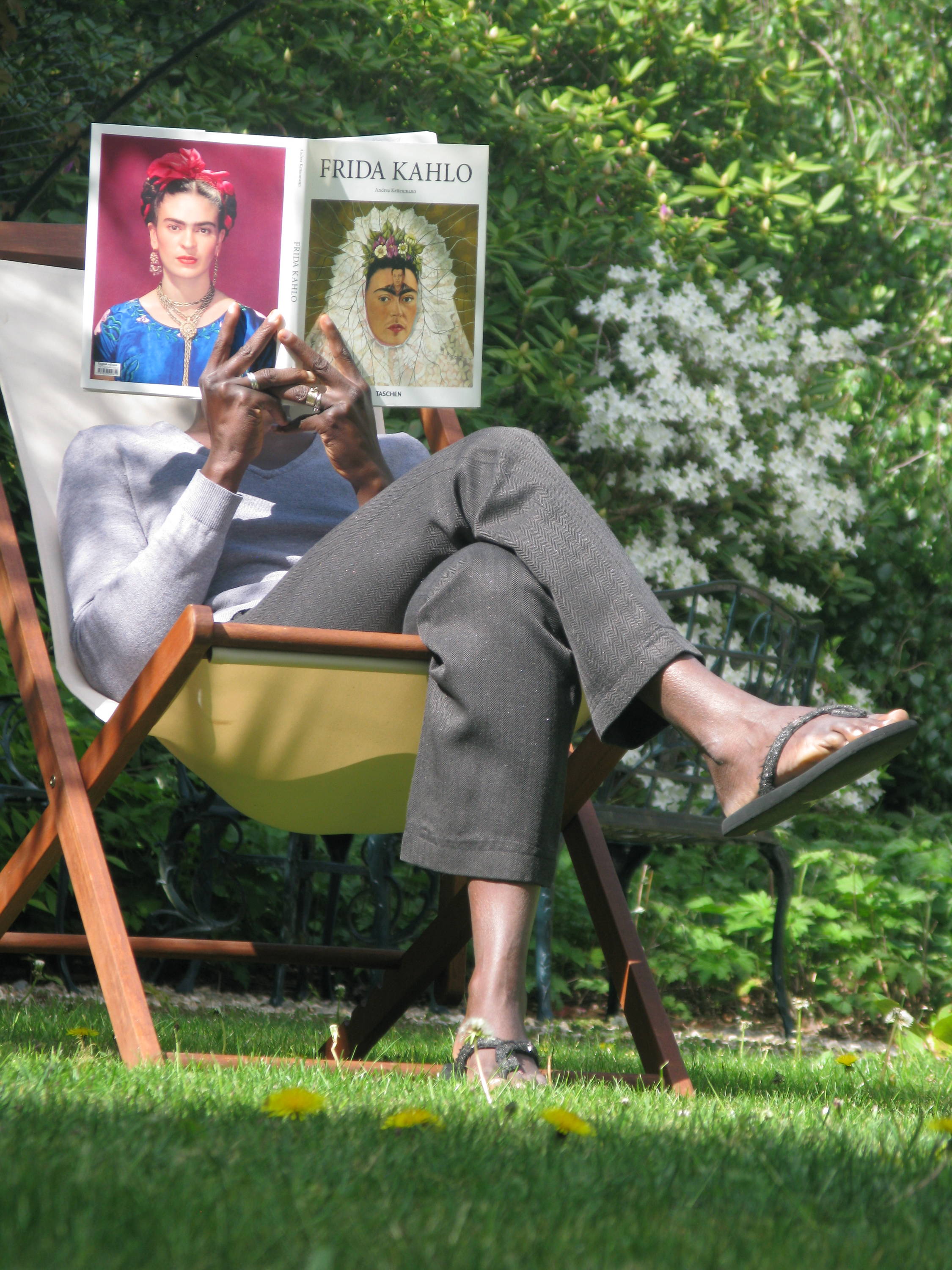 As a fashion designer I look for my inspiration in history, nature with its beautiful shapes and many colors, art in all its facets, and ... strong women throughout history. During this health crisis, I take some more time to read and there is one woman who inspires me very much.
Frida Kahlo, she is such a strong woman. This Mexican artist, born in 1907, has had an eventful life. Disease, a serious accident and tumultuous relationships mark her life path.
Painting became a way for Kahlo to explore questions of identity and existence.
Kahlo's paintings often feature root imagery, with roots growing out of her body to tie her to the ground. This reflects in a positive sense the theme of personal growth; in a negative sense of being trapped in a particular place, time and situation; and in an ambiguous sense of how memories of the past influence the present.
In Kahlo's paintings, trees serve as symbols of hope, of strength and of a continuity that transcends generations.
In Mexico, the traditional Spanish values of machismo were widely embraced, and as a woman, Kahlo was always uncomfortable with machismo. Evolving in this society, her surrealist paintings reflect her desire for freedom, travel and her commitment to the evolution of the female conditions and the emancipation of women.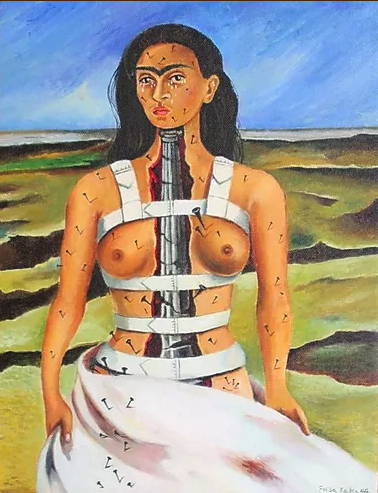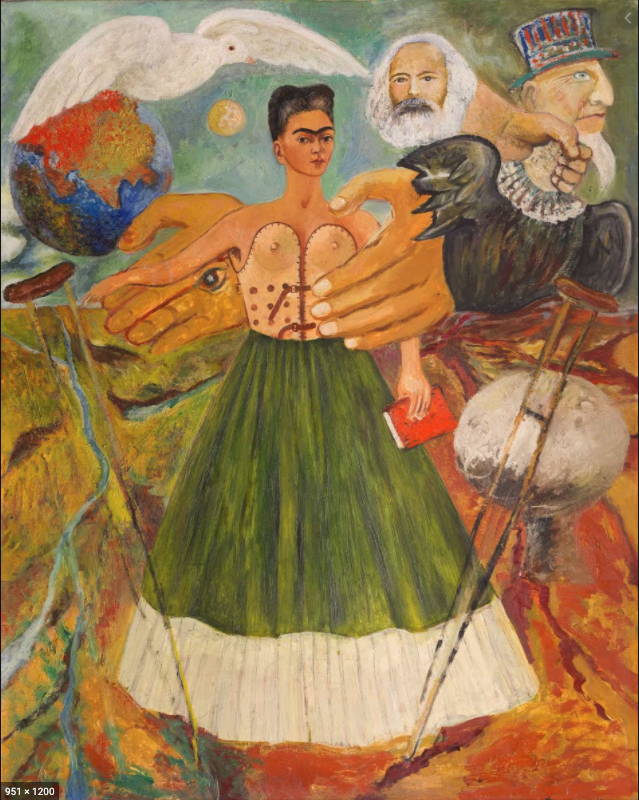 The work of Frida Kahlo inspires me because this woman, despite her difficult life path, finds a way to form her own. She does her thing, even though it is not always appreciated by her commissioners or some people. So she evolves in her own style and in this way she marks the history of art.
Several of her works form a basis of inspiration for me in my work as a designer. The combinations of colors, the influence of Mexican tradition and the way Frida Kahlo expresses her femininity will be reflected in a collection in the near future.